Shape the future of patient care and life-saving research
The generosity of your gift will have an immediate impact on the future of research and patient care at RBWH. It is more than a donation – it is an investment into the world-class researchers and clinical staff whose work continues to give the gift of time to millions of people.
Close to
700
studies were published by RBWH clinical researchers
Conducts
225
potentially life-saving clinical trials
Employs over
500
clinical researchers
The Extraordinary Opportunities Fund
Your gift will support the Extraordinary Opportunities Fund to support extraordinary areas of care and research that will have an impact across Queensland, Australia and the world.
The Extraordinary Opportunities Fund was created by the RBWH Foundation to allow special projects of extraordinary calibre to apply for yearly distribution. This is guided by executive, senior clinicians and the Foundation Board to ensure direct impact for patients and their family's outcomes.
Your generosity will enable extraordinary research and patient care outcomes.
Inspired by the power of giving
With extensive backgrounds in health delivery, Dr Frank Pyefinch and wife Mrs Lorraine Pyefinch are passionate medical philanthropists. Three generations of the Pyefinch Family are now actively involved in giving to the RBWH Foundation.
"We've always felt that we should give back to the community and we've certainly done that throughout our lives. Philanthropy has given us a more structured way of doing it and making sure that we're going to support those charities and good works that will have a real difference in the community."
- Dr Frank Pyefinch and Mrs Lorraine Pyefinch, RBWH Foundation donors
Your donation immediately helps fund these vital areas
Medical research
In the past year alone, 700 individual research projects occurred at RBWH. Every single one of them begins at a patient's bedside.
Curing Cancer
RBWH Cancer Care Service is home to the largest Bone Marrow Transplant program in Australia and has the largest public Adolescent and Young Adult centre in Australia.
Critically Sick and Injured
The RBWH Intensive Care Unit treats 2,000 patients each year with a remarkable 92% survival rate.
Infectious Diseases
RBWH is a world-leader in eradication of infectious diseases, contributing to the body of knowledge needed to crack the codes to life-threatening diseases, including Coronavirus.
Premature and Sick Babies
Our life-saving work means there is now 85% survival rate for babies born 12 weeks premature, but we have to do more.
ICU Family Care
A breakthrough program providing care and comfort for families with loved ones in Intensive Care.
Mental Health
RBWH is at the forefront of research that has led to international changes in the treatment of schizophrenia.
Neurology
Incredible work is being done across the three main branches of RBWH Neurology – epilepsy, stroke and Motor Neurone Disease (MND).
Saving Lives Globally
As one of Australia's largest hospitals offering extensive and specialist tertiary and quaternary health care services, RBWH cares for patients far beyond its Herston campus.
Impact gifts can come in many forms, including monetary amounts, shares, property, a lifelong endowment and trusts. We are here to answer any questions you may have.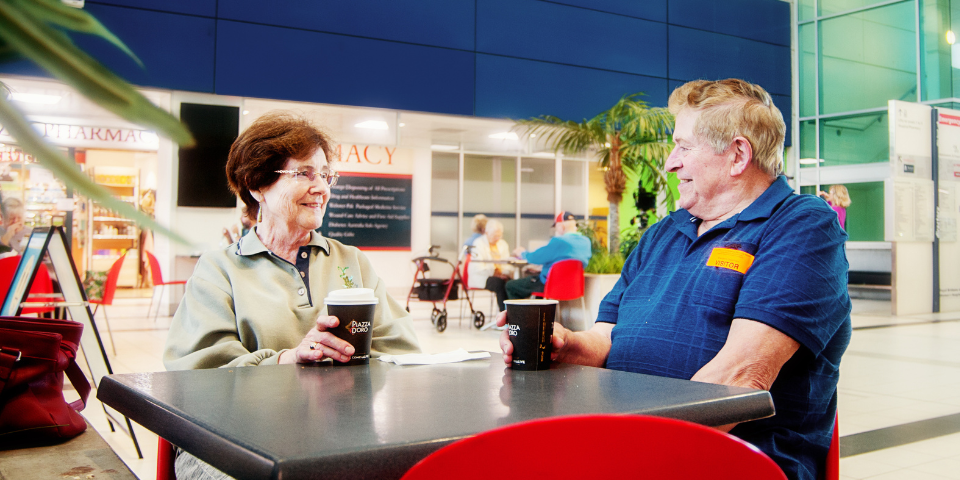 Gift in Will
One of the most powerful ways you can support advancing patient care and life-saving research through the RBWH Foundation is by leaving a gift in your Will.
Partner Giving
Our research, education and equipment would not be possible without our community of big-hearted business partners giving back.
Contact Us
There is no greater generosity than that which saves a life. If you would like to support lifesaving research and patient care through the extraordinary power of giving, please enter your details and we will be in touch.